A Tradition of Invention
Rites and rituals surrounding the death and funeral of Queen Elizabeth II
Schlagworte:
Queen Elizabeth II, Funeral Rites, Transition of Power, Tradition, Innovation
Abstract
Queen Elizabeth II died on 8 September 2022. Her death, after a reign of over 70 years, set in motion a series of events, political and constitutional, religious and ceremonial, which both conformed to a long-established pattern while also introducing new elements. The death of the monarch, the proclamation of the successor, and the mourning and funeral rites are, as they always have been, vehicles for more than the bare protocol itself contains. Choices are made, even – and perhaps especially – when the desired impression is one of continuity; the very presentation of these events requires decisions to be taken and plans to be made which project a certain aura, and attempt to direct the ways in which they are received. This article places those rites in their liturgical and historical context, and asks what meaning can be discerned in the liturgical and other choices made.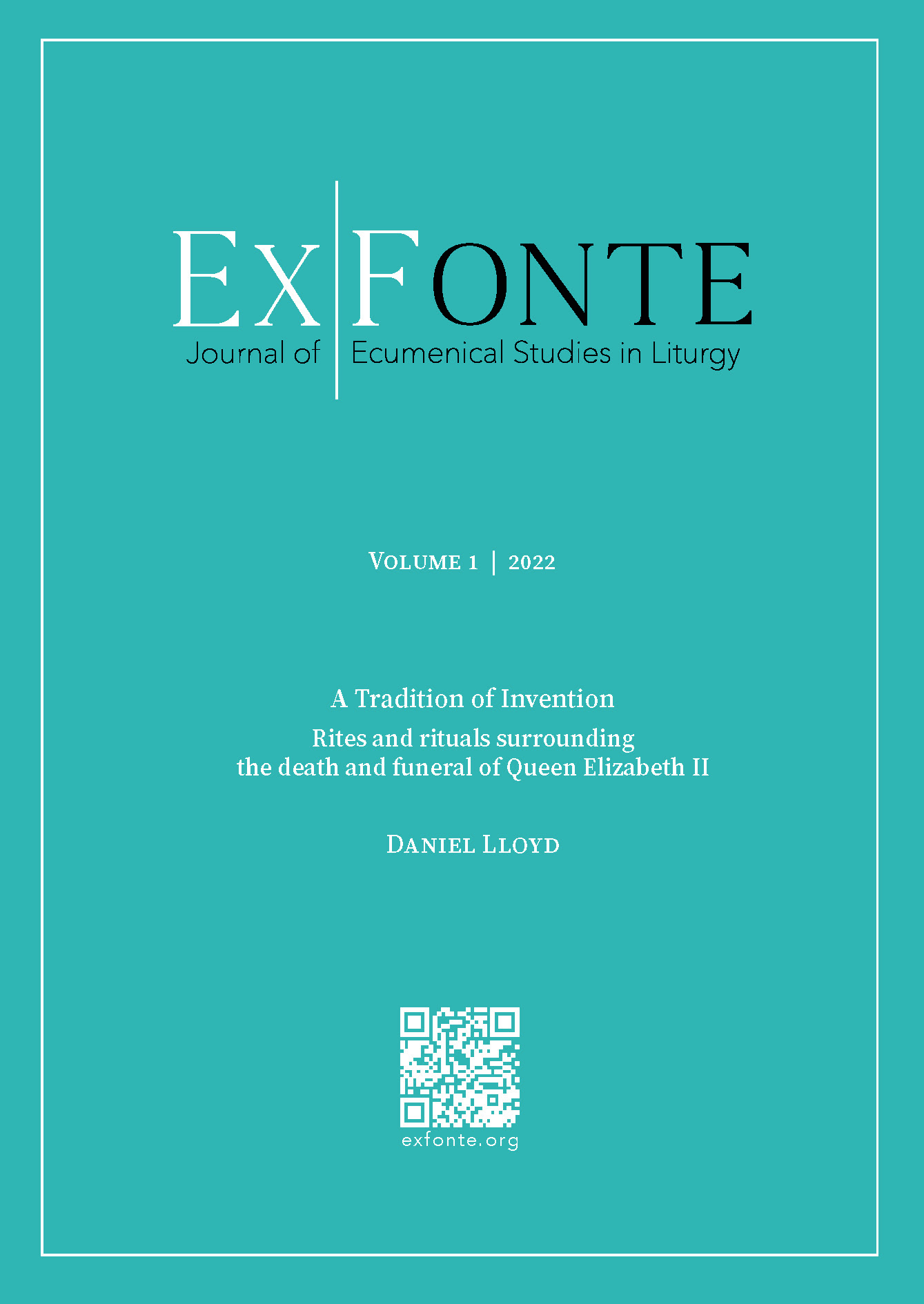 Downloads
Veröffentlicht
2022-12-16 — aktualisiert am 2022-12-16
Zitationsvorschlag
Lloyd, D. (2022). A Tradition of Invention: Rites and rituals surrounding the death and funeral of Queen Elizabeth II. Ex Fonte – Journal of Ecumenical Studies in Liturgy, 1, 191–237. https://doi.org/10.25365/exf-2022-1-7
Lizenz
Copyright (c) 2022 Daniel Lloyd
Dieses Werk steht unter der
Lizenz Creative Commons Namensnennung 4.0 International
.