Liturgy and Charitable Ministration in Late Antiquity
Diakonia Prayers in the Earliest Euchologion Manuscripts
Abstract
This article analyzes the "diakonia" prayers within the two oldest Greek euchologion manuscripts. The author reviews how later liturgical usage and scholarship has connected these prayers to monastic practice, and traces the ways in which these early liturgical prayers originally developed within non-monastic contexts of late antique lay charitable organizations.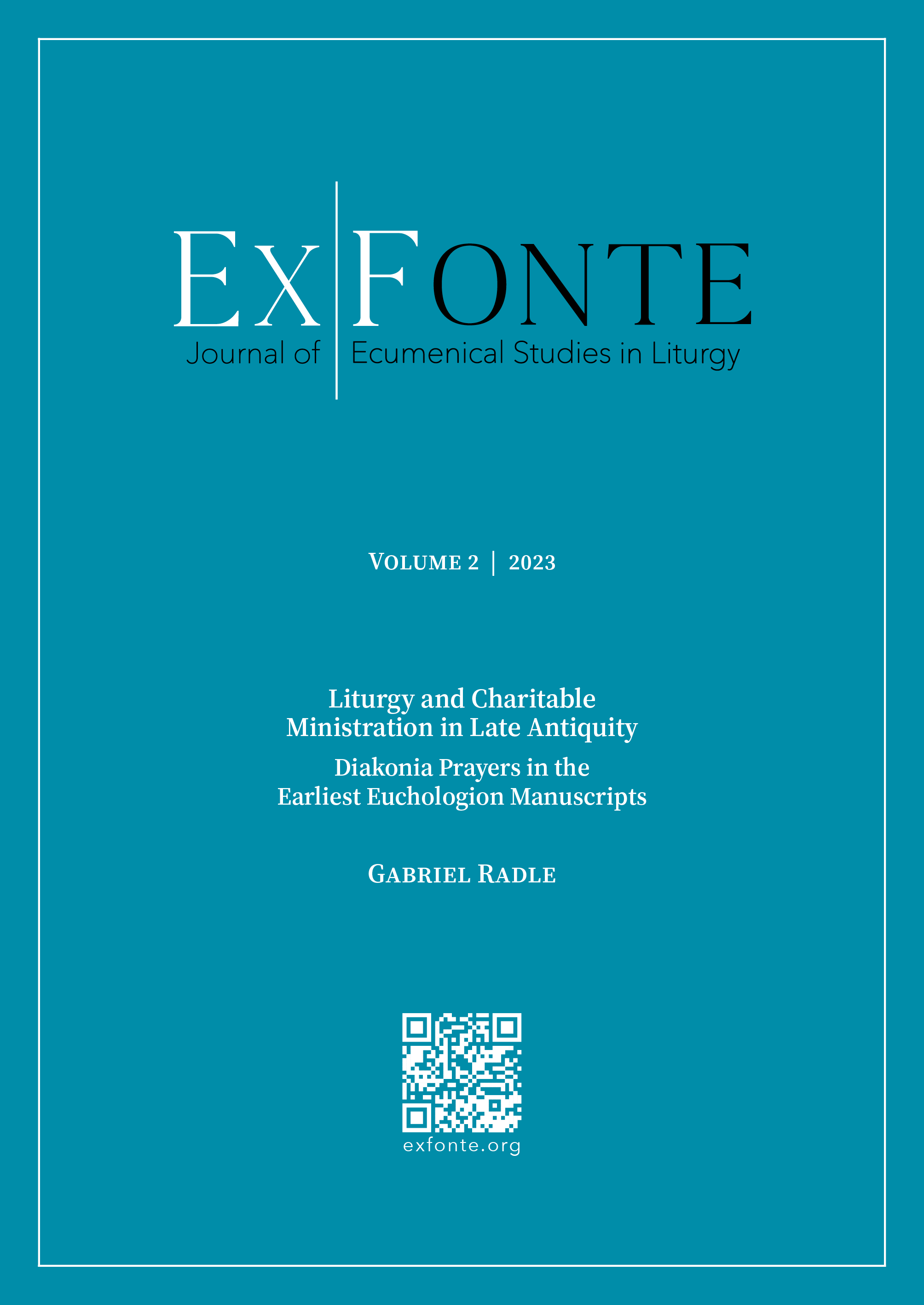 Downloads
Zitationsvorschlag
Radle, G. (2023). Liturgy and Charitable Ministration in Late Antiquity: Diakonia Prayers in the Earliest Euchologion Manuscripts. Ex Fonte – Journal of Ecumenical Studies in Liturgy, 2, 259–296. https://doi.org/10.25365/exf-2023-2-10
Lizenz
Copyright (c) 2023 Gabriel Radle
Dieses Werk steht unter der
Lizenz Creative Commons Namensnennung 4.0 International
.