From Mosul to Turfan: The ḥūḏrā in the Liturgy of the Assyrian Church of the East
A Survey of its Historical Development and its Liturgical Anomalies at Turfan
Schlagworte:
Assyrian Church, Liturgy, History, Liturgical Book, Comparative Liturgiology
Abstract
The "Upper Monastery" at Mosul was an important centre of liturgical development and reform of the Assyrian Church of the East. There, the liturgical book called ḥūḏrā received its form as it is presently known. After a discussion of the genesis of the ḥūḏrā in general, this paper examines fragments found in Turfan, China, which provide valuable insights into the spiritual and liturgical richness that shaped the Rite of the Assyrian Church of East. These fragments are particularly noteworthy in light of Anton Baumstark's assumption that mission stations far from the place of origin (such as Turfan) tend to preserve older customs. Therefore, an exploration of these fragments will allow for a fuller understanding and appreciation of this rite and its development.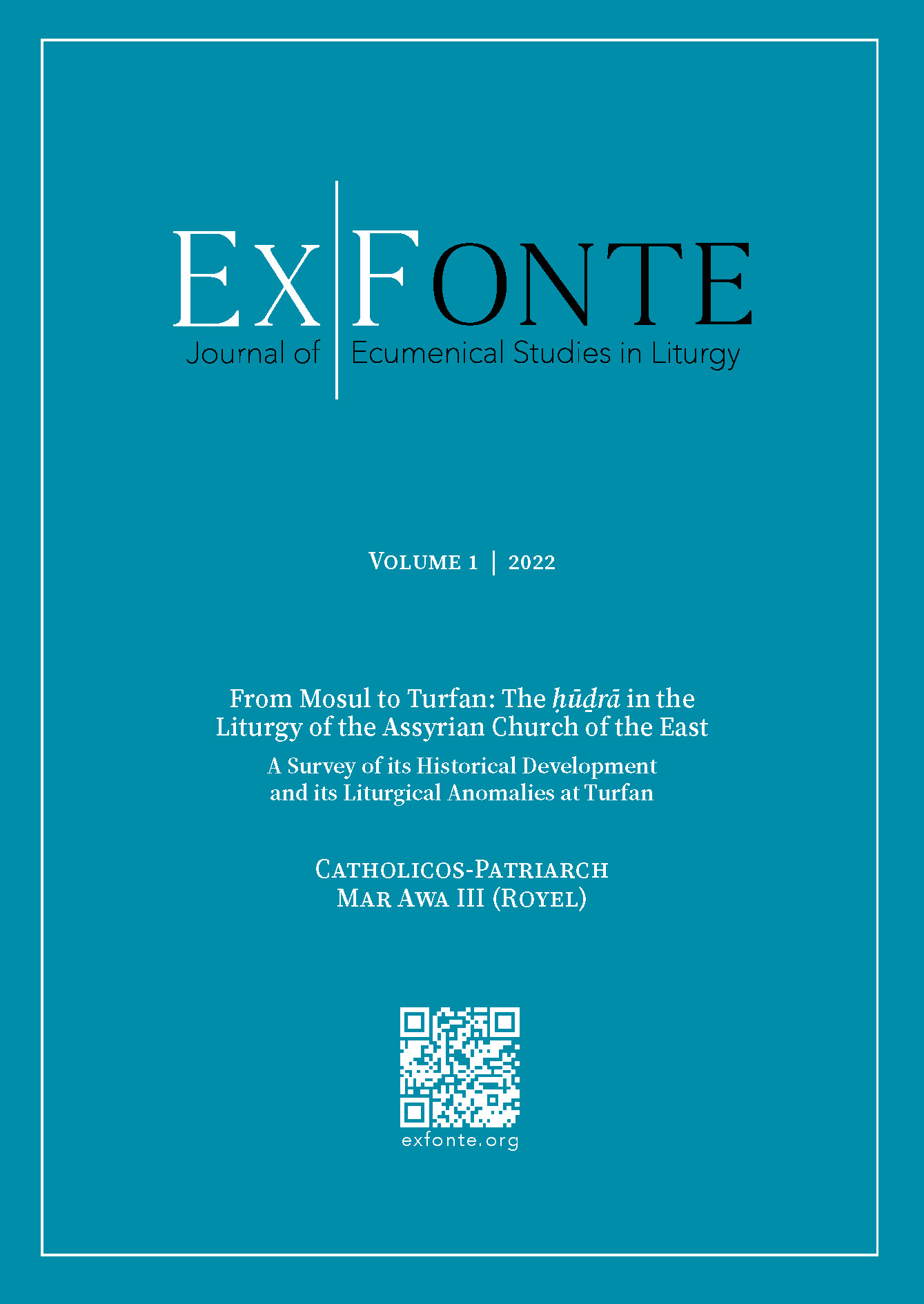 Downloads
Lizenz
Copyright (c) 2022 Catholicos-Patriarch Mar Awa III Royel
Dieses Werk steht unter der
Lizenz Creative Commons Namensnennung 4.0 International
.