Der liturgische Vorsteherdienst im monastischen Kontext
Gleichzeitig ein Beitrag zum Verständnis des Abtsamtes
Schlagworte:
Monastery, Regula Benedicti, Liturgy of the Hours, Eucharist, Abbot, Ministry
Abstract
The monastic liturgy of the Regula Benedicti was realized within two poles: the Divine Office and the Eucharist. The former grows out of the community itself and is constitutive of it, while the Eucharist is externally related to it. The understanding of the role of the abbot is not sacramental, but charismatic. The role of the abbot finds its value in a horizontal hierarchy, as first among equals. The liturgical-sacramental substratum realised in the Divine Office is that of baptism, which aims at the unity of liturgy and life in the sense of a "liturgical" lex vivendi or form of life in and from the liturgy.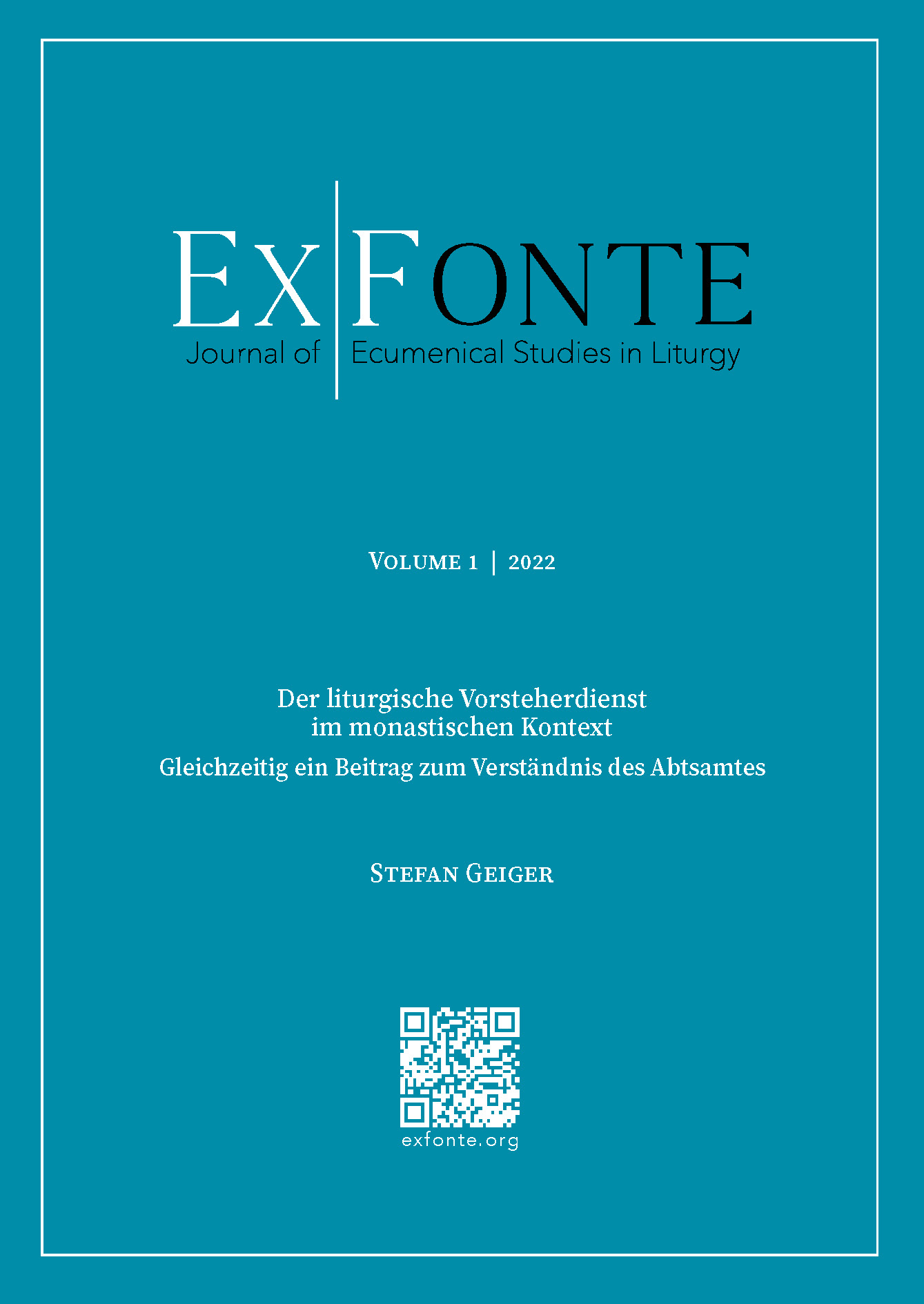 Downloads
Zitationsvorschlag
Geiger, S. (2022). Der liturgische Vorsteherdienst im monastischen Kontext: Gleichzeitig ein Beitrag zum Verständnis des Abtsamtes. Ex Fonte – Journal of Ecumenical Studies in Liturgy, 1, 59–108. https://doi.org/10.25365/exf-2022-1-3
Lizenz
Copyright (c) 2022 Stefan Geiger
Dieses Werk steht unter der
Lizenz Creative Commons Namensnennung 4.0 International
.