Eucharistic concelebration & Adomnán's Life of Saint Columba
Schlagworte:
Adamnan, Saint: Vita Sanctae Columbae, Ordines Romani, Eucharist, Concelebration
Abstract
The author considers whether the late seventh–century account by Adomnán of Saint Columba's invitation to the bishop Cronan to "break this bread alone according to the episcopal rite" serves as an indication of concelebration among presbyters and of presbyters with a bishop. He examines Roman and Gallican documents of similar time periods for traces of Eucharistic concelebration and differences in episcopal and presbyteral celebration in the rituals of breaking the consecrated loaf after the Eucharistic Prayer. He concludes that there is every reason to consider the incident described by Adomnán as a witness to concelebration both by presbyters among themselves and with a presiding bishop.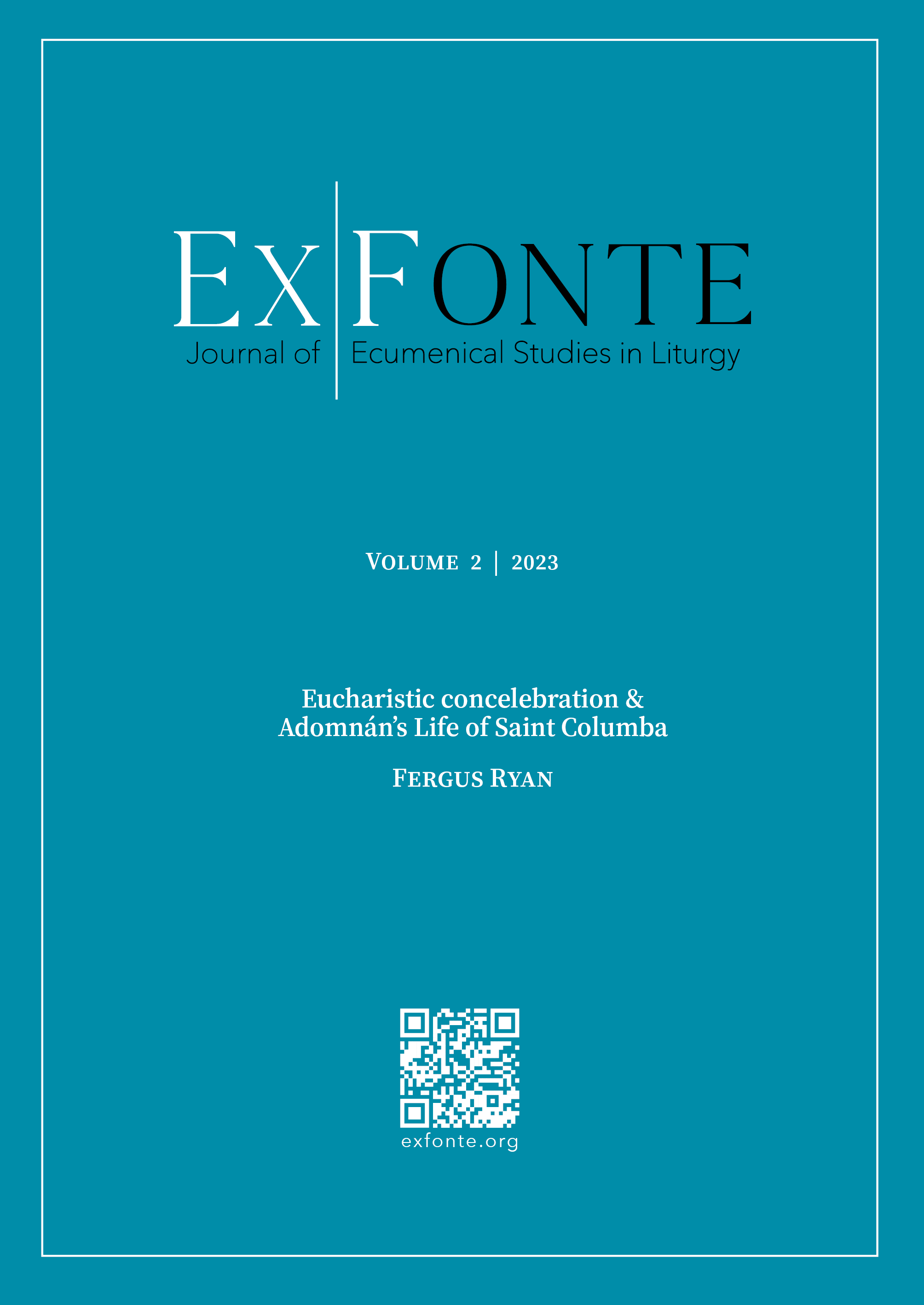 Downloads
Zitationsvorschlag
Ryan, F. (2023). Eucharistic concelebration & Adomnán's Life of Saint Columba. Ex Fonte – Journal of Ecumenical Studies in Liturgy, 2, 37–63. https://doi.org/10.25365/exf-2023-2-2
Lizenz
Copyright (c) 2023 Fergus Ryan
Dieses Werk steht unter der
Lizenz Creative Commons Namensnennung 4.0 International
.