"All you have created rightly gives you praise"
Re-thinking Liturgical Studies, Re-rooting Worship in Creation
Schlagworte:
Creation, Liturgy, Eucharist, Traditio Apostolica
Abstract
This essay challenges interpretations of Christian worship that have constricted the understanding of who worships in starkly anthropocentric ways. In conversation with some hitherto largely ignored early Christian ritual texts, the essay seeks to return liturgical studies to an earlier, arguably more foundational and primordial interpretation of worship, one that re-roots worship in principio, i.e., in God's primordial activity in creation. Recovering this understanding of worship is driven by contemporary realities, namely life (and worship) on a planet now clearly in peril, a peril that is anthropogenic no less.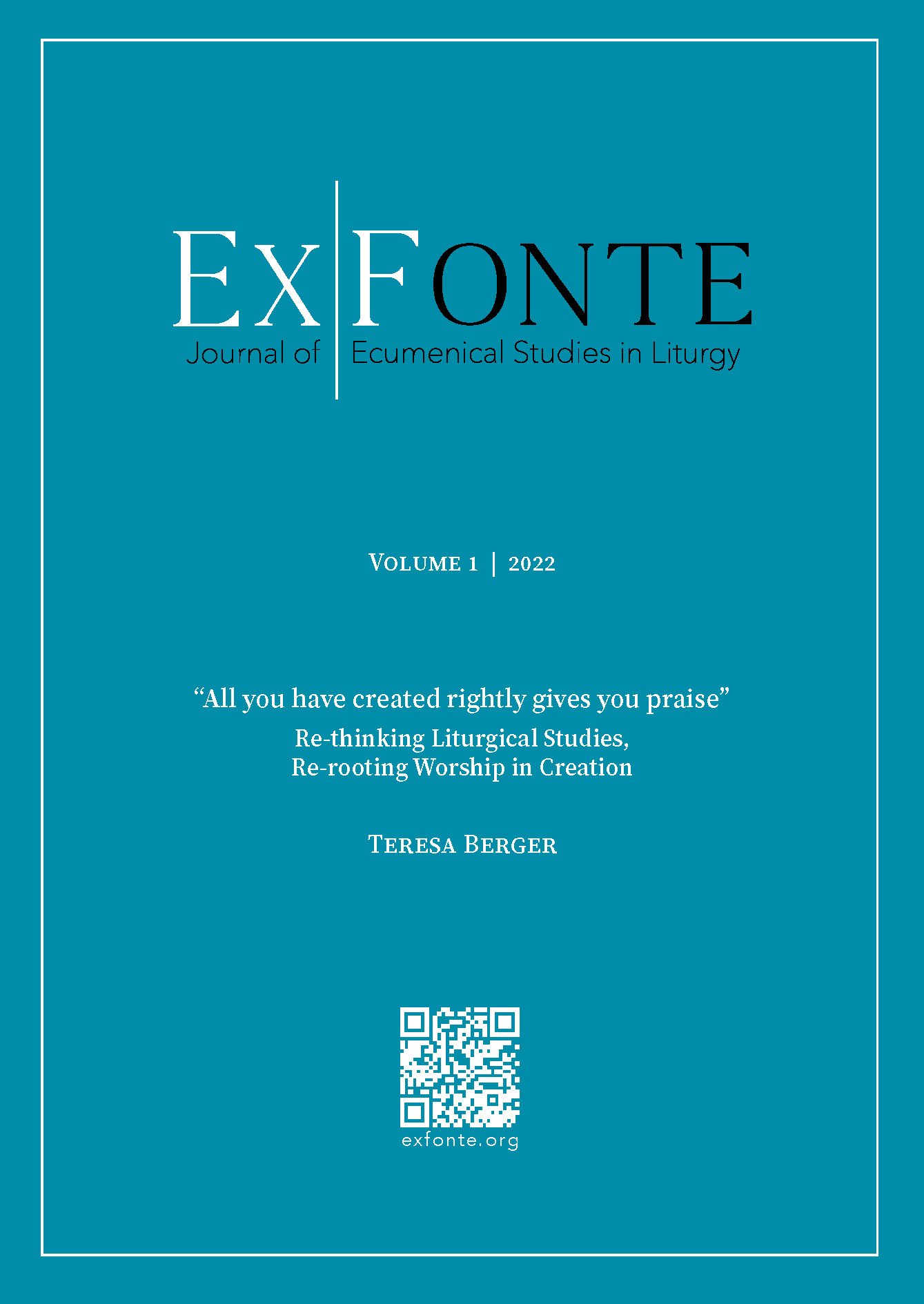 Downloads
Lizenz
Copyright (c) 2022 Teresa Berger
Dieses Werk steht unter der
Lizenz Creative Commons Namensnennung 4.0 International
.